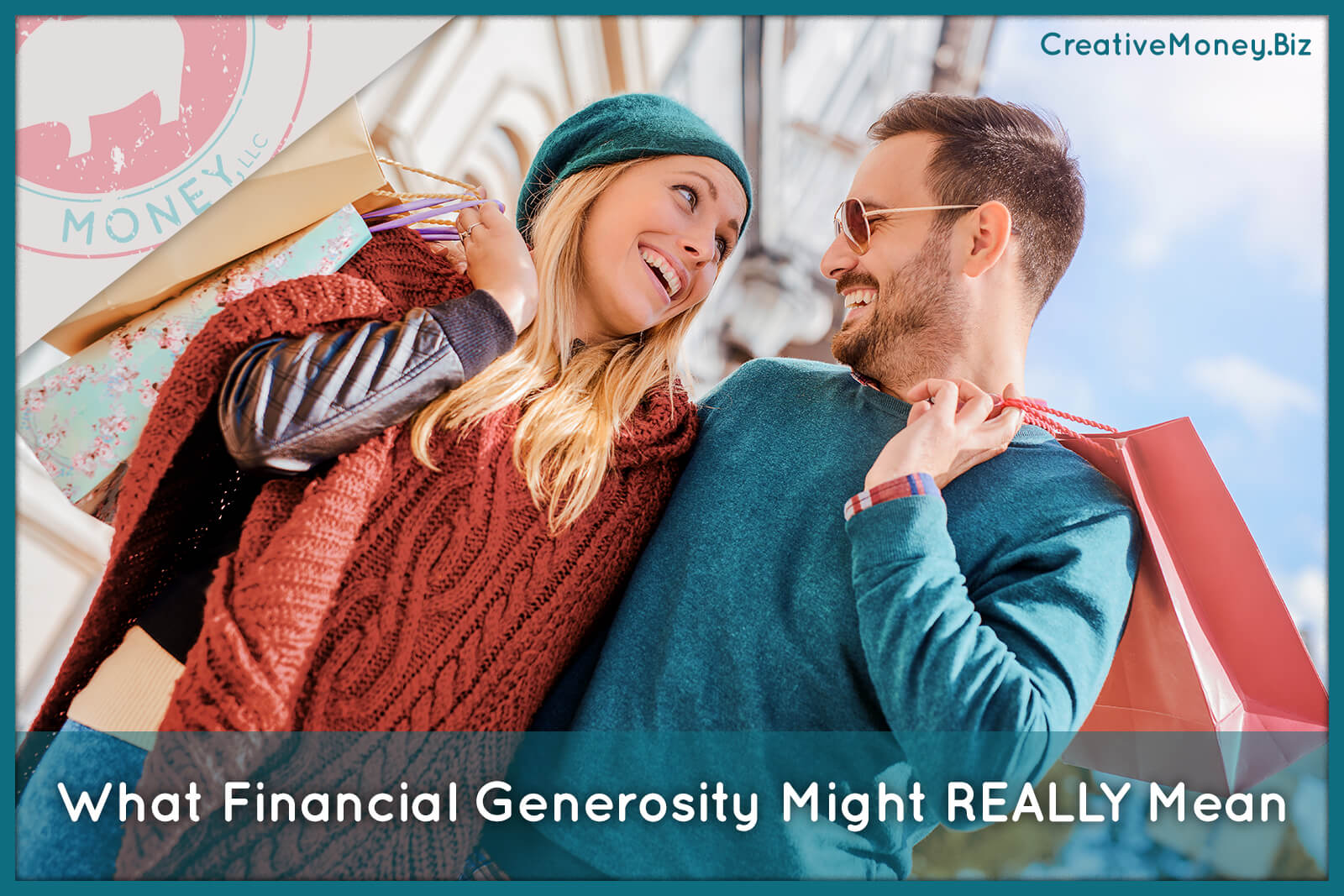 Have you ever thought about the phrase "give until it hurts?"
In my twenties, I was always giving until it hurt — for one reason or another. Because back then, I was all about trying to "fix" everything and make it all "perfect," and for me, money was just another tool in that quest. I never questioned my motivations or whether or not it was the "right" thing to do with my money, so I ended up doing some very foolish things, like:
Buying a house hoping it would bring my loved one and me closer

Covering for happy hour drinks for my trainees multiple times per week

Signing over my commissions to a colleague who was having a particularly hard month

Paying for a friend's divorce attorney

Traveling around the country on my own dime to shadow a (crappy) mentor

Giving away thousands of dollars to friends who "needed" my help
This doesn't even include random purchases; this is just the stuff I can point back to that demonstrates a significant investment or output. One might think that these were isolated incidents and hey, if you have the money, why not?
How you do everything is how you do money
But here's the thing: if I looked closely at my history — even before I was making good money — I have always made the mistake of giving more than I got back, even without money. And my codependency, my willingness to put other people before myself was simply amplified with more money. People thought I was being generous, and so did I. But it was a pattern of trying to get something from other people that I wasn't giving to myself.
Many times people are looking for a certain feeling when they're giving someone else money. They might be looking for reciprocity, gratitude, or some sort of satisfaction. But those good feelings can only be achieved when you're giving from a place of prosperity. This doesn't mean that you don't get to feel prosperous until you've achieved total financial freedom; it means that you feel secure in the idea that you have the resources you need, and can funnel them according to your changing needs.
I didn't feel truly prosperous with money until I became aware of my "over generosity." For starters, I literally became more prosperous because I quit wasting money and using it on other people.
Secondly, I felt more prosperous, because I started paying close attention to what I was spending my money on, and only continued spending money on those things that made me happy. 
Finally, I started giving myself those things, the attention and support that I had been unconsciously trying to "buy" from others.
Many times people are looking for a certain feeling when they're giving someone else money. But those good feelings can only be achieved when you're giving from a place of prosperity.
Click To Tweet
The single-best action you can take to know if you're giving from a place of actual prosperity, or something else? Start NOTICING:
Notice what you're spending money on, and how it makes you feel.

Notice how secure (or insecure) you feel about emergencies or worse-case scenarios.

Notice where and how your money flows through your life.

Notice how much you keep, and how that makes you feel.
If you find you're being generous for all the wrong reasons, one of the first things you are encouraged to do from a therapeutic standpoint is to start a savings account, just for YOU. This can be terrifying if you're accustomed to putting everyone before yourself. But you will be surprised at how good it feels to have somewhere to turn when an emergency arises.
Then, when you realize that the ground no longer shifts beneath your feet with every new situation, you will feel true prosperity and the joys of generosity.
And…have you checked out my library of resources, to help you continue this quest for financial clarity? You can get there here.