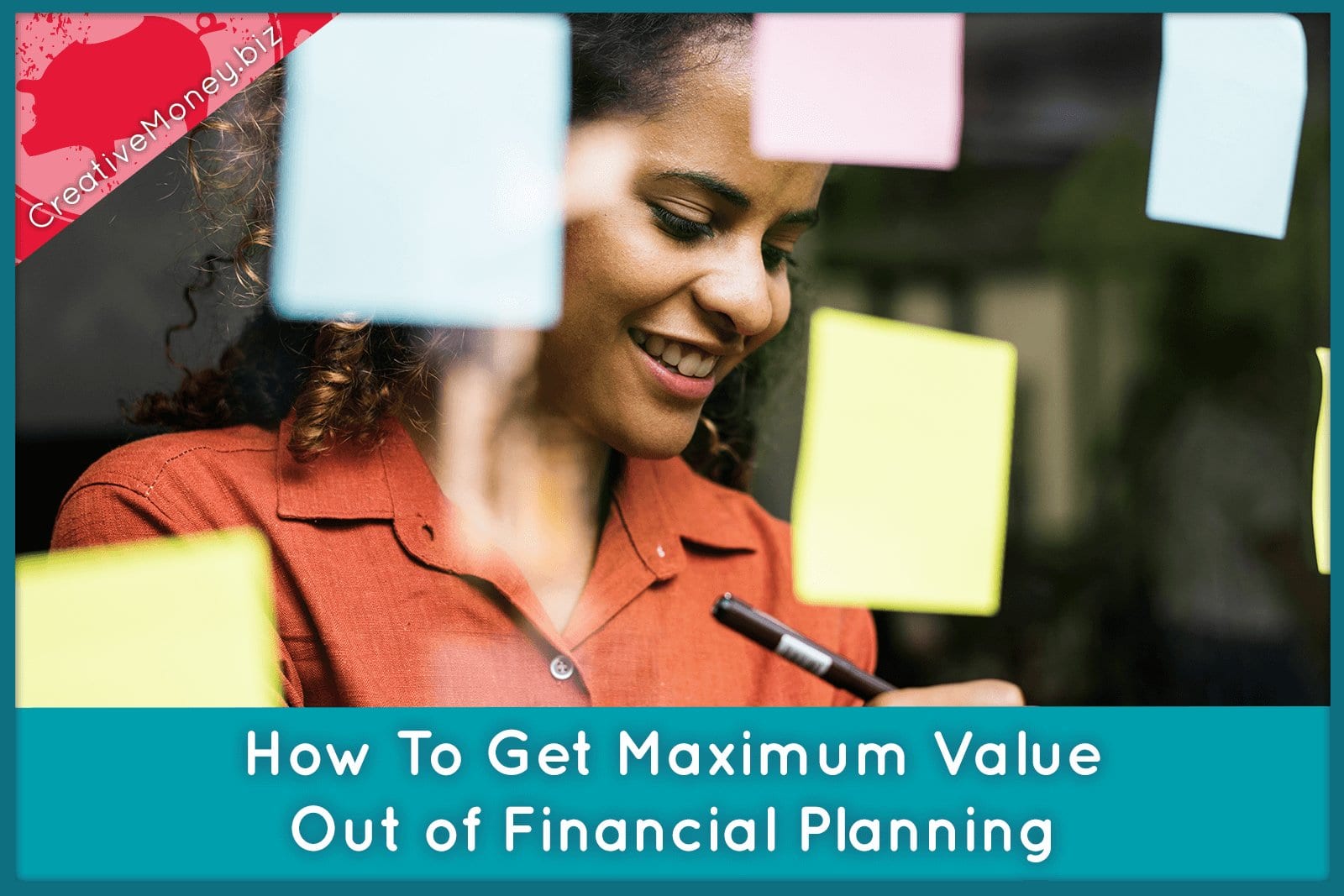 Financial planning is meant to help you begin with the end in mind with regard to your personal finances.
Financial planning isn't "just" for the wealthy…in fact, a financial plan is what puts you on that road, regardless of where you start.
Click To Tweet
And some people think (erroneously!) that financial planning is like an emergency service – in other words, it isn't "just" for people experiencing financial turmoil.  And it's not "just" for people who want investment guidance.  It's a 360-degree discussion of how all of the different areas of your finances connect and support each other.
It's knowing that you've thought over and made any tweaks necessary to be on track for your big, awesome audacious life goals.  It's connecting the vision to the practical steps you might need to take from the money standpoint.  It's getting things to a place when you can "set it and forget it," get on with your life and know that your finances are supporting you.
You can also achieve clarity before you even start looking at your numbers.  Because deep down, you know what you want to achieve.  You know what you want from your money.  So here are the questions that I think you need to ask yourself to start looking at your money world, even before crunching the numbers.
Vision – What is your vision for your ideal life where you have all of the money you want to support your vision?
Change – What do you fundamentally need to change in your life to experience better results with your money?
Start Where You're At – If I told you to start where you're at, what does that mean to you?  Or, what steps have you been trying to skip over or move past because it is uncomfortable?
Getting Off Track – When you have gotten off track in the past with regard to money, what did that look like?  What were the circumstances?  Was it environmental or mental?
Obstacles – Going forward, what do you envision will be the biggest obstacle in achieving better results with your money?
Preparation – In what ways do you need to prepare for your success?
Acceptance – What do you need to accept about yourself or your situation to move forward?
Clarity – What do you need to be clear on (numbers-wise, support-wise, whatever) to help you navigate change?
Self Management – How will you hold yourself accountable?
The cool thing about these questions is you can revisit them and assess how you've changed your modus operandi over time.  You can see what's worked and what flopped.  For anyone who is looking for more ease with their money, addressing these issues is essential.
I have a worksheet that helps you address these questions in my library of free resources – you can get to that here.