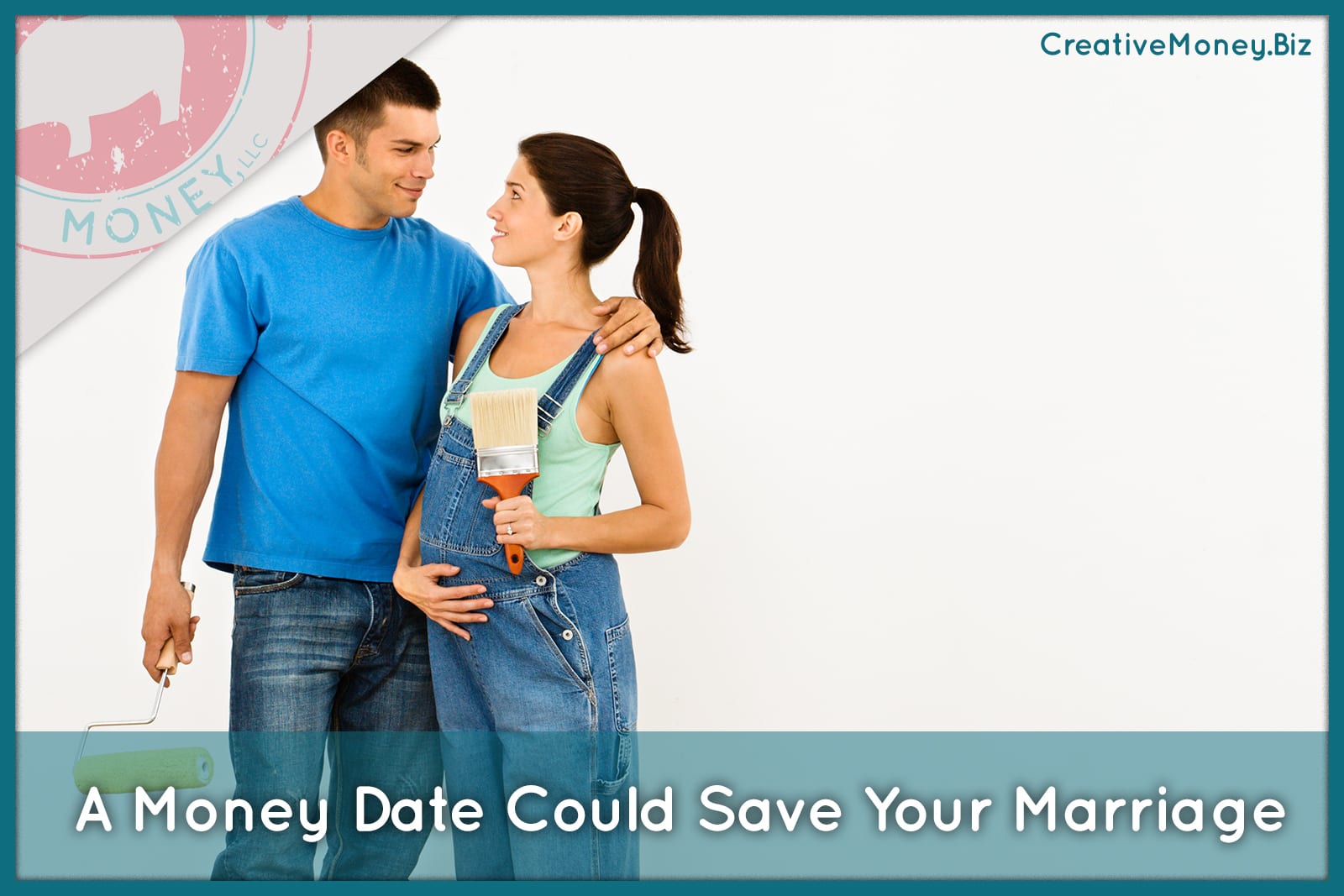 All couples argue, but what are couples fighting about the most?
According to a survey from the American Institute of CPAs, money is the most common reason married or cohabiting couples fight. Of over 1,000 American adults polled, 27 percent of participants said that disagreements over finances were most likely to erupt into an argument — not children, chores, work, or friends. The survey also found that couples average three arguments a month about financial issues.
Researchers believe that the conflict may stem from failing to discuss money on a regular basis. Fifty-five percent of those surveyed who were married or living with a partner said that they don't regularly set aside time to talk about financial issues.
A regular 'money date' is a way to avoid the fight and collaborate on a better relationship with not just your spouse, but also with your money.
Click To Tweet
What are these arguments about?  Here are the four most common areas of disagreement:
Unexpected expenses – About half, 49 percent, most often argue about unexpected expenses.
Insufficient savings – a third, 32 percent, argue about insufficient savings.
Money secrets – Three in 10 adults who are married or living with a partner have engaged in at least one potentially deceitful behavior related to their finances. The most common such behaviors include hiding purchases and making major purchases without consulting their significant other.
Change in financial status – More than half of those whose financial status has declined in the past year, 53 percent, report that financial matters are most likely to prompt arguments with their spouse.
Getting Started on a Money Date
Money pushes a lot of buttons for people…I get it.  Here are some ways to avoid the fight and collaborate on a better relationship with not just your spouse, but also with your money:
Honor the research.  Researchers said most issues could be solved by setting aside time to talk about money with your loved one.  Here's how to have a money date.
Start small.  A money date doesn't need to be hours long; I recommend a 30-minute weekly "state of the union" where you talk about spending and other upcoming expenses.  It doesn't need to be comprehensive because, guess what?  If you're spending 30 minutes per week on it, you'll get around to everything eventually.
Have a standing date paired with another habit.  One of my favorite clients told me that they finally started having regular money dates when they scheduled it to happen 30 minutes before Game of Thrones.  They also made it a "standing meeting" – they would stand with their glasses of wine at the kitchen counter, reviewing Mint, writing notes on their kitchen whiteboard so they would have notes to eyeball and work on throughout the week.
Get relationship support.  Interested in understanding your relationship dynamic beyond money? This New York Times article does a great job of summarizing some of John Gottman's work, and here's Dr. Gottman's site if you want to delve deeper.
And please check out my vault of resources to help you organize your money dates better!  You can get access to that right here.