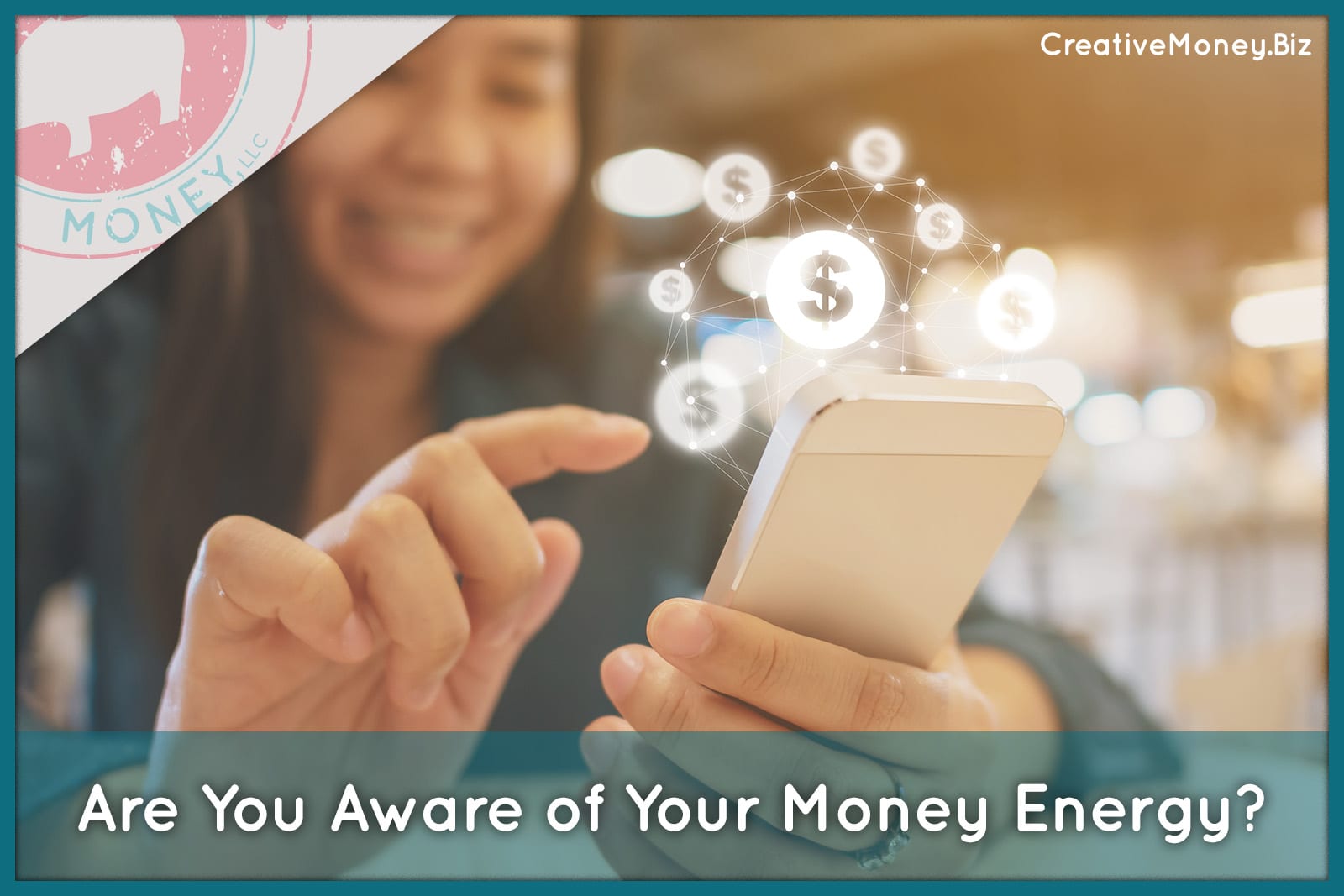 Money and your attitude go hand-in-hand. Maybe ten years ago, if I'd said this in a room full of people, I would've gotten a lot of blank stares or been laughed off the stage. Nowadays, I think more people are willing to connect the dots between their thoughts, their energy, and their money.
Way back when I first started talking about money, attitudes, and energy, it was using the context of your chakra system — the ancient Indian system that describes the seven centers of spiritual power in the human body. In fact, I did a whole series on chakras inside my Money Chakra program and wrote blog posts explaining how each one of the chakras relates to your money energy. (You can download the free eBook that describes each chakra and its associated energetic challenges when you sign up for the library of free resources here).
But even if I set aside the whole woo-woo chakra discussion, it's clear that a person's attitude can make or break their money.
Attitude and behavior issues that seem on the surface to have nothing to do with money, often influence our money decisions very directly, and sometimes very negatively.
Click To Tweet
Money leaks when you don't pay attention
Your energy, your attitude — whatever you want to call it — it affects how you deal with situations every single day, and how you show up in the world. And what I often see is that attitude and behavior issues that seem on the surface to have nothing to do with money, often influence our money decisions very directly, and sometimes very negatively.
Take me for example. It's no secret that I consider myself a recovering codependent — a behavior that is about becoming so focused on fulfilling an ideal situation, relationship, or thing that who you are and what you want doesn't even play into your decision criteria. You forget what you actually want and value. I wasted so much money, time, and emotion in pursuit of an imagined ideal that can never be fully realized.
It took me a while to figure that out. Before I was aware of that codependent behavior, I couldn't see that I was wasting money trying to create an ideal situation for others. I would have told you that was money well spent, even though it was spent on things that weren't important to me. I was enriching the lives of others…and then felt even more empty when my efforts weren't reciprocated. If you don't examine what energy you're bringing to situations in your life, you're probably costing yourself.
Money attitude is extremely subtle.  It's very rare for someone to work with me and for them to instantly see where their energy is blocked. Instead, they come to me with a specific behavior they want to change. Maybe they have a shopping habit, buying and ordering things they don't even need. Maybe they spend more than they bring in every month, creating a debt cycle. Maybe they hoard all their money and won't even spend it on things they need. My job, then, is to ask, what is the energy behind that thought or behavior? Again, using me as an example, I used to loan people money or buy them things just because they asked or because I knew they wanted it. Was that a great use of my financial resources? No! But I couldn't change the behavior until I understood the attitude that was behind it.
Awareness changes everything
Awareness allows you to discover how you're responding, and then ask yourself: How can I respond in a way that supports how I want to show up in the world?
You might even keep an awareness/spending log – which I think is extremely useful when we have so much access to online shopping and instant gratification. You can run through some questions before clicking on "Buy":
What's my mood right now?

What is the urgency around buying this thing NOW?

Is there a better way of expressing my values and goals?

What attachment do I have to this purchase? 

What would it mean if I make the purchase?

What would it mean if I don't make the purchase?

Would it be okay to delay this purchase – leave it in the cart and come back later?
Just try asking yourself different things – you never know what perfect order of words will cause an epiphany, so just keep trying. 
I'll talk more about this next week, but feel free to sign up for the library of free resources and get the free ebook that describes each chakra and their associated energetic challenges here.