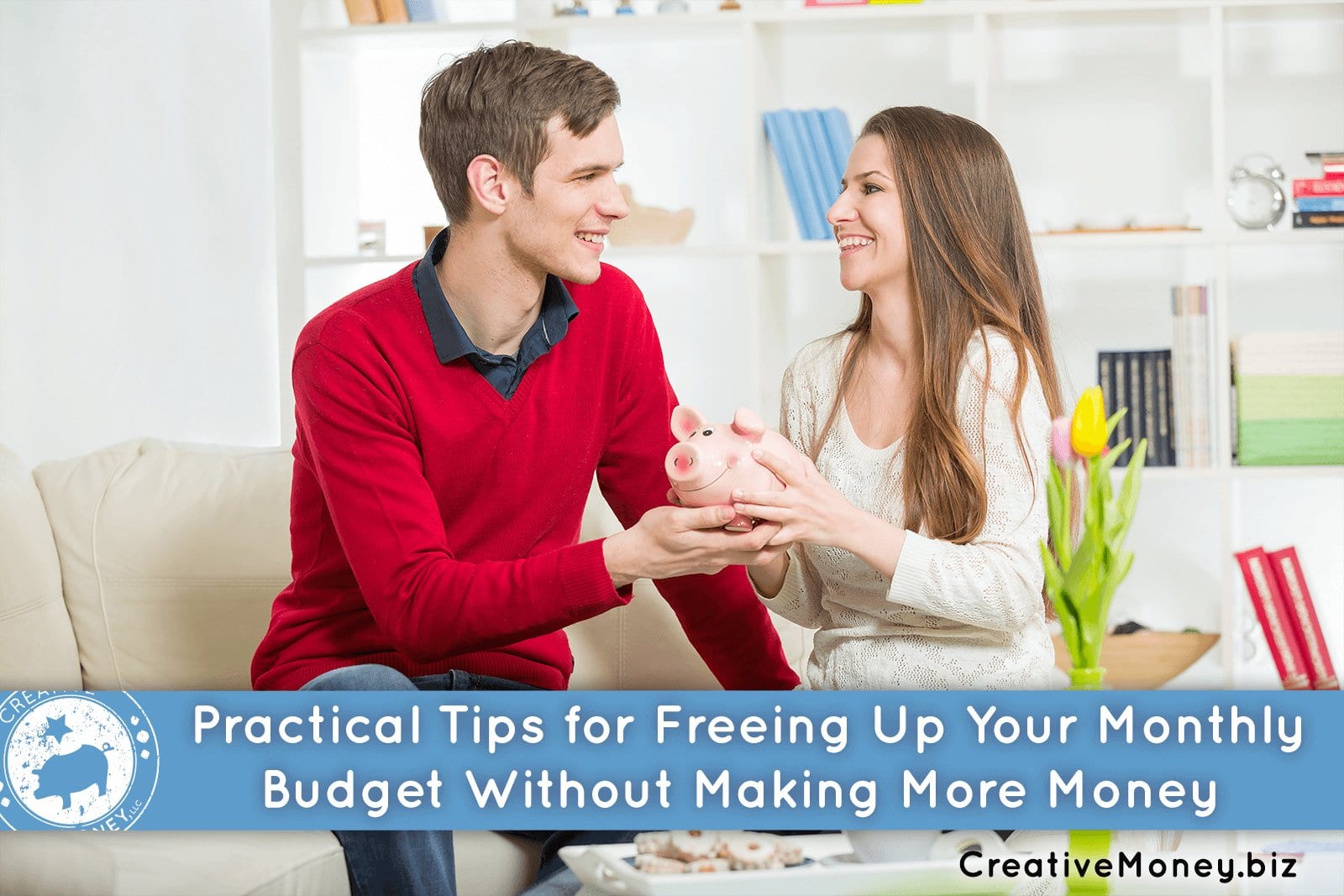 The economy may be starting to grow, but, between stagnating wages and increasing living costs, many households must continue to try to squeeze more from their budget just to maintain their lifestyles. Finding a way to reduce their debt load is half the battle for some families, but many families can conquer their debt and free up money simply by controlling their spending. If increasing your income is not an option at this time, here are some major ways you can stretch your budget to accomplish both.
Stop Wasting Money
Most families can easily find an extra $100 to $300 a month in savings by cutting out needless expenses. Here are a few ways to start realizing savings today:
Cancel subscription services: With so much content available on line, there is no need for paid subscription services. Some families pay hundreds of dollars a year for services they really don't need or use. Take a look at your monthly expenses, and think about how much you enjoy the things you pay for. You might save $100 from a simple sacrifice. Here's something to get you thinking!
Stop paying for a land line: Telephone landlines are going the way of telephone poles – extinct. The exception might be for families with young kids or seniors, but most families and individuals can do without while relying on their mobile phones and computers. Annual cost savings: $200 to $500.
Stop buying brand name foods and goods: I challenge anyone to be able to tell the difference between Cheerios and a store brand's "toasty oats". And, if there is a slight difference, is it really worth the extra $2 you pay? The average savings during a shopping trip could be as much as $20, and over the course of a year the cost savings could reach $1,000. Reevaluate your commitment to more expensive brand-name products!
In looking at your budget you can probably find at least a dozen ways to reduce your spending without cramping your style. Be creatively frugal and you can pay down your debt more quickly while freeing up even more of your monthly budget.
Get Your Debt Under Control
When your income doesn't rise fast enough, it may seem difficult to tackle mounting debt. But, between eliminating money wasting expenses from your budget and making some simple moves with your debt, you can at least get the upper hand. If you can't increase the amount you pay towards your credit card debt, find ways to reduce your interest expense so more of your monthly payment goes towards paying down principal.
Balance transfer: Transferring your high interest credit card debt to a zero or low interest credit card can be a great strategy, but you need to have a plan to pay off the debt before the end of the promotion period. If you don't, your default APR could be higher than your original credit cards and then you'll have just kicked the can down the road. Take advantage of low or no interest costs to pay off the balance within the promotion period and then you will be home free. Here is a great resource to learn more! And here's another great resource for you to check out.  
Refinance high interest credit card debt: If your credit card APR is above 15%, you can't make much progress in paying down your principal. It's time to lower your interest costs and start tackling the principal. The most direct route to lowering your APR is by refinancing your debt with a low interest rate loan. If your credit is decent, you may be able to qualify for a low interest rate personal loan through any number of alternative, online lenders.
If you have steady employment and income, you don't need the highest credit score to qualify for a 9% to 12% loan. If you have excellent credit you can qualify for rates as low as 6%. You can borrow as much as $25,000 in a day or two and begin making fixed payments for a term of three to five years. It's possible your payment will be higher than your credit card payments, but you will pay the loan down much more quickly and at much less cost. Here is a great resource to learn more!
Request an interest rate reduction: If you can't qualify for a low interest personal loan or a zero interest balance transfer credit card, your next best option is to contact your credit card companies to request an interest rate reduction. The worst that can happen is they say no, but you won't be any worse off. If you have a long history (two years or more) of on time payments and your credit cards aren't maxed out, credit card companies are sometimes willing to reward their customers for their loyalty, especially when they think they might lose you as a customer.  Before contacting the card issuers, work on paying your balance down until they are below 50% of their credit limits. Here is a great resource to learn more!
This article was written by Josh Wilson, a Millennial working to become his generation's personal finance thought leader. He just started a new blog, Family Faith Finance. Feel free to check it out as he discusses new ideas and the world of personal finance!
April 2018 update >> Our friends at Tuck.com have shared an article about how sleep and earnings are related.  Check out the article here.