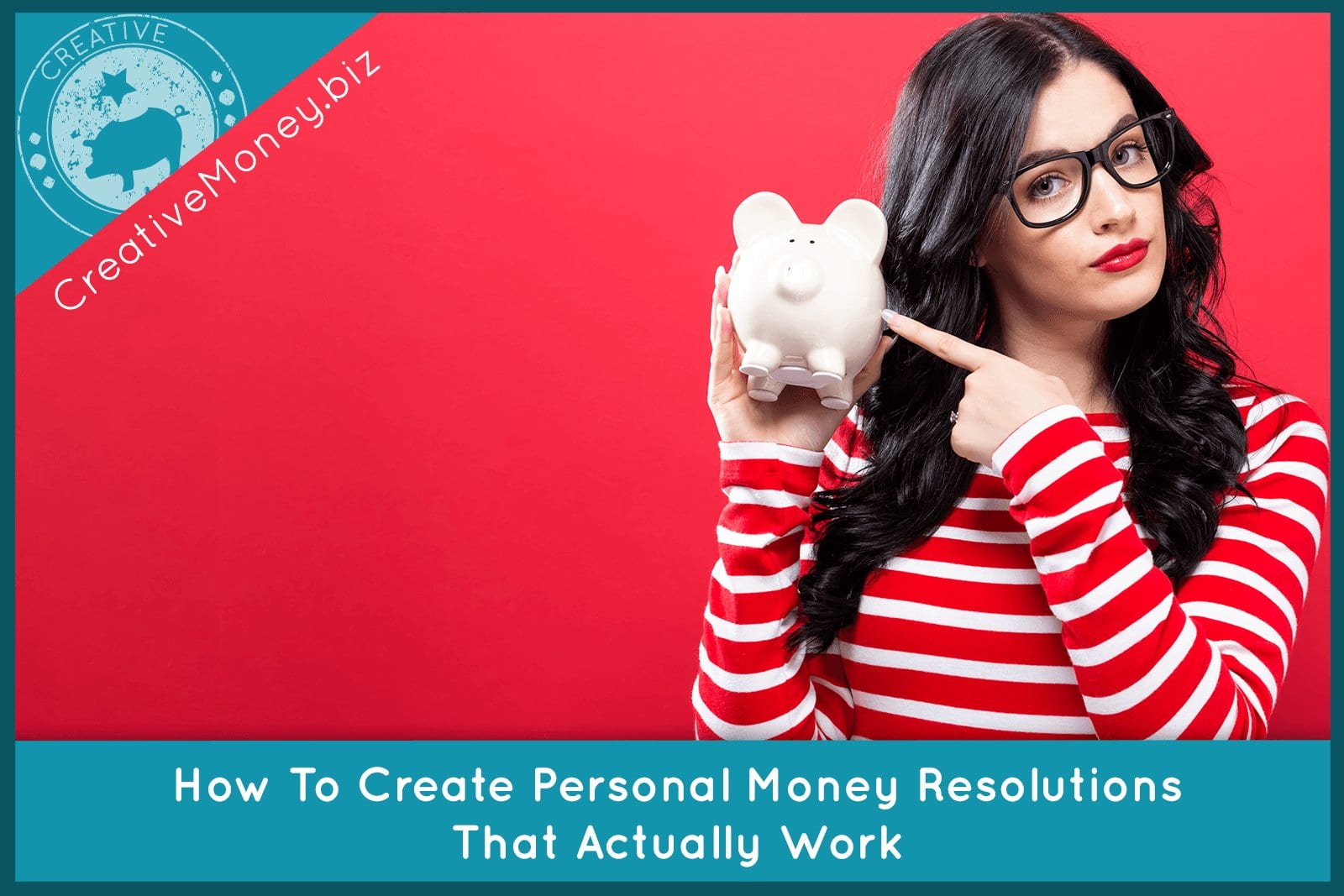 Resolutions always seem judgmental to me.  A lot of them are built on the guilt and shame over having done something "wrong" – like whatever our natural instincts are, we're screwed.  So the resolution is supposed to "fix" us or the issue.
Maybe that is the wrong way of looking at things…perhaps, if we look at the desire behind the resolution, look at the impetus, then that questioning process can bring us closer to what we truly want, instead of using resolutions as some fix-it band aid on what currently dissatisfies us about our lives.
Resolutions don't work without questions
Questions are different than a new year resolution. A resolution is an external result you seek (usually), such as "I want to pay off my debt," or "I want to save more toward retirement." The thing is, resolutions don't have any juice unless you understand how the resolution attaches to your thinking about the status quo.  If motivation comes from guilt or other negative emotions, the motivation only lasts until you find something else to feel more guilty about.
Here are some questions that some of my clients have found helpful as we close out the year:
What worked for you and what did you love about the past year?

What didn't work and what frustrated you this past year?

What do you see as some recurring themes in your life, either with money, people or otherwise?

Are you ready to let go of past disappointments and forgive?

What is one short-term goal you have around your key frustrations?

What would you like to see or feel change in the new year?
A huge part of changing your dynamic around money (or anything, really) is letting go of the past and forgiving yourself—and others—for not being perfect.
Once you're ready to let go of the old ways of doing and thinking, your decisions are energized with different motivations.
Resolutions around MONEY-MONEY-MONEY
If you want to resolve to somehow get better with your money, then you need to start defining behaviors that contribute to your financial health.  And as you start identifying what those are, ask yourself: Is this a behavior that you can live with for the next few years?  if it isn't, then it's not going to stick.

Money resolutions should start with the understanding that building wealth is an ongoing process, and when you surround yourself with the conditions you need to support this, choices and habits come more easily.  What does that mean?  That means you refuse to accept less than perfect conditions to support your wealth-building  
Dating someone who relies on credit?  You deserve better in a significant other.

Friends spend too much dining out?  Propose alternative activities.

Stress-or-Bored-Buy online?  Find an alternate behavior.

Your employer refuses to promote you or give you raises?  Find an employer who values you.
You won't be perfect 100% all of the time (and who is?), but if you view everything as a trend, then incremental improvement counts. There is no judgment, just what is.
You can't build a new, lasting resolution on shame, resentment and regret. It only works with love, acceptance and compassion. My guess is, most people could use more of these things in their lives. You can start by giving it to yourself.
And remember to grab my 2018 Awesome Goal Planners to help you clarify those resolutions!  You can get those here.