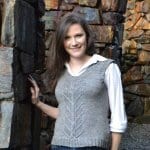 Meet Sam Kirby, one of my favorite people in the world and a financial planner here at Creative Money!  Sam sees clients in the Seattle-Bellevue area and makes her home in Bellingham where she has lived for 17 years with her husband Damien and three kids.  For the next four weeks she will be sharing her insights on financial planning here on the blog!
The pitfalls that so often undermine your success at reaching those important financial goals can actually be very easily avoided – it's all about taking the right perspective to your financial planning.
Financial planning done right creates more fun and freedom – not restriction!
When you feel limited, like you're making sacrifices and being forced into things you don't want to do… you'll never stick it out long term. That's why it's so important to create a spending and savings plan that brings you more of the things you really want, and tidies up your spending on the things that aren't so much of a priority to you.
Getting clear on what you truly value – and feel really great about investing your money on – is key to getting your money to work for you.
Successful financial planning is all about creating a lifestyle that feels straightforward, workable and freeing. One that's focused on getting you what you really want – as effectively as possible!
No matter where you're at financially, there's always a creative solution to optimize your assets and make you feel more financially stable.
The trick is to get clear on your values. What is it that matters most to you? Where are you spending money on things that aren't actually that important to you? What are the spending habits you could easily cut out without feeling like you were making a huge sacrifice?
Answering these questions will give you a massive advantage in creating a financial plan that really improves the quality of your life, rather than making it feel like a burden to implement! It's one of the most important things we go over with our clients while we're custom designing a workable financial plan to hit their goals as quickly as possible.
Are you wondering where to start on building a solid financial future for you and your family? We know it can get confusing out there. That's why we created this free workbook: 3 Easy Steps to Reach Your Financial Goals FAST – download yours now by opt-in into our Free Resources Library (where you can find a ton of ways to help identify your financial values).